€21.50
Pick your favorite combination: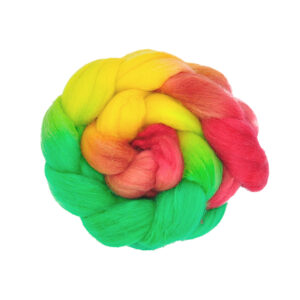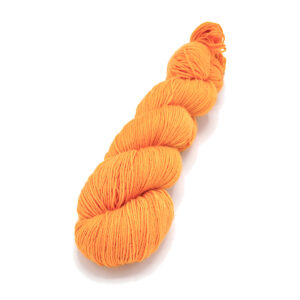 Description
Beautiful soft blend of superwash merino and nylon (70/30). Perfect to knit socks with or anything you desire!
If you'd combine fiber with hand dyed sock yarn (also superwash merino with nylon) in the same colorway you can turn your project into something bigger in a heartbeat!
Lusts of Zion fiber is dyed in a colorway from warm red to green through yellow. In between red and yellow you'll find some peach and orange.
Organic Ocean is dyed in matching shades of green.
Moroccan Mint is a softer shade of matching green.
Serious Salmon is the lighter shade of Perfect Peach.
If you like multiple colors, orange is the color to complete this set with.
All fibers are dyed by me in a non-smoking environment using professional acid dyes.
I dye my fibers in small batches, so small variations between two braids can occur. Colors on your screen can appear slightly different than the real colors.
Instructions: Hand wash your finished product carefully in cool water. Please note, despite thorough rinsing after dyeing, colors can still bleed a little when washed for the first time.